Click here to see the April 25th The Daily Times feature on FUUF. Photo by Scott Keller.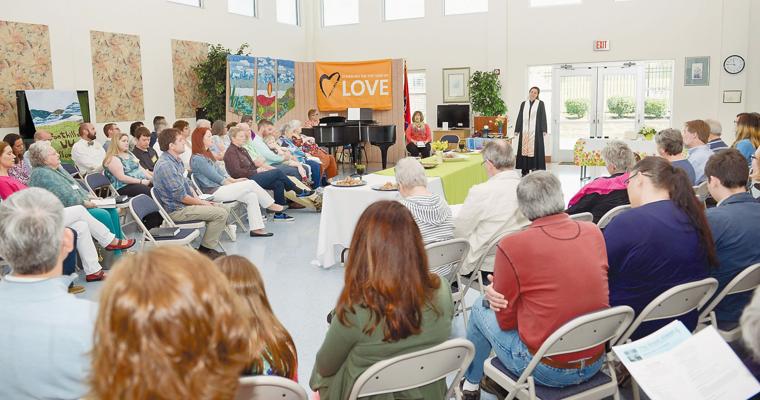 All are welcome to join us for worship on the 1st, 2nd, and 3rd Sunday mornings of the month at the Smith Life Event Center at 1404 Tuckaleechee Pike in Maryville.
We gather for worship at 10:00 am, followed by coffee and conversation.
Faith Development classes for children are on 1st Sundays at 9:15 a.m. (September-May).
Adult book club meets year-round on 2nd Sundays at 9:00 am.
Meditation group meets 3rd Sundays at 9:00 am.
Check our website for opportunities for small groups and community service on 4th and 5th Sundays.
If you are interested in meeting with our Minister, please call or e-mail to set up an appointment.
Services are held at the
Smith Life Event Center:
1404 Tuckaleechee Pike Maryville, TN, 37803